Friday February 28th: Bouillabaisse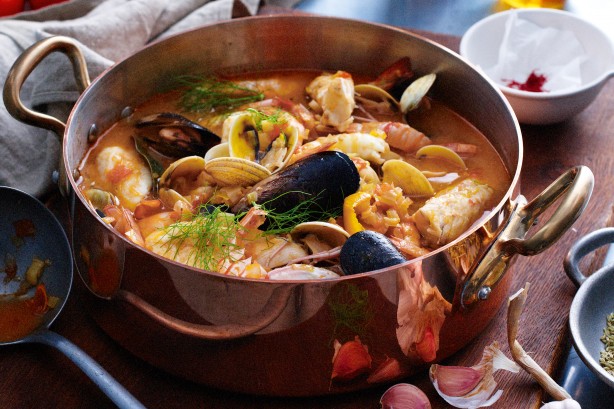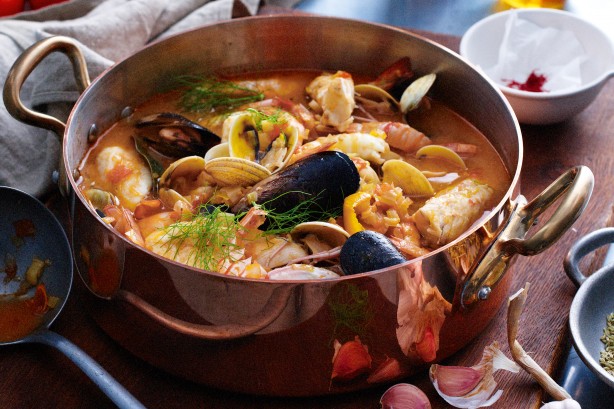 Friday February 28th: Bouillabaisse
Bouillabaisse is a famous fish stew of the Mediterranean. When making this dish, students will learn all the components; starting with fish stock, fish and shellfish identification, and rouille for serving the stew with croutons. A must recipe in the repertoire of any serious cook.
Cost: $70
Time: 5:45 arrival/6 pm class begins
Class Length: 2 hours
Classes are held at Braise Culinary School, located at Braise Restaurant, 1101 S. 2nd Street, Milwaukee, WI.
To purchase a class using your Braise Gift Card, please make your reservation directly via e-mail at info@braiselocalfood.com.
*A one-week (7 days) cancellation notice is required for a refund. No refunds or credits will be issued with less than one weeks cancellation. If you are unable to attend, you may send someone in your place. If Braise must cancel a class for any reason, we will notify students in a timely manner and provide a full refund.
Questions? Please email info@braiselocalfood.com. or call 414-212-8843.
WAITLIST
If this class is sold out, please fill out the form below to be added to the waitlist for this class.